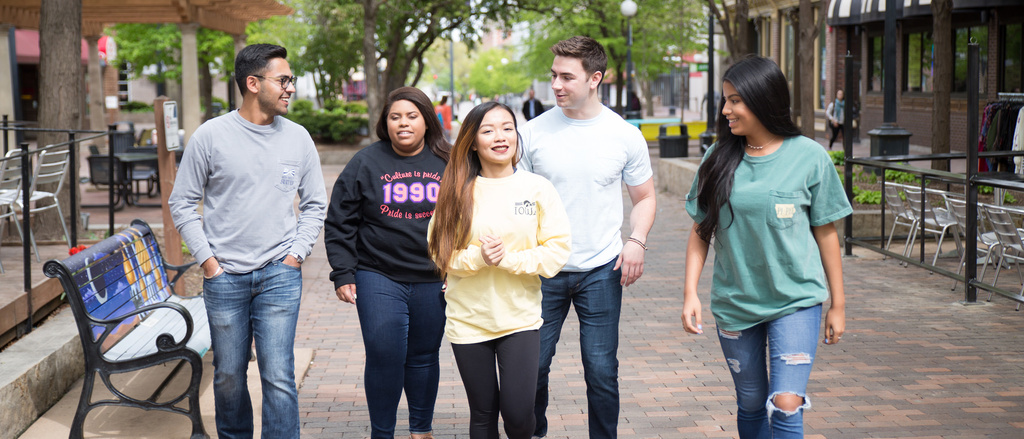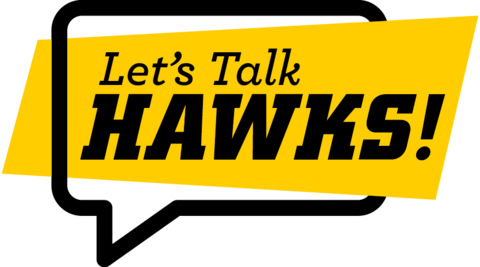 Let's Talk, Hawks! is a drop-in consultation service offered by the University Counseling Service (UCS) typically at various campus locations.  It provides you with an opportunity to have an informal, confidential, anonymous conversation with a UCS therapist.  You can share your mental health concerns, work on problem solving together, learn about useful campus and community resources, or ask questions about counseling and UCS.
Let's Talk Hawks may be offered in different embedded locations such as the College of Law and University Housing.  Please reach out to UCS staff in these locations if you are interested in Let's Talk Hawks or other services they may be offering this semester.
Let's Talk, Hawks! consultations are:
Open to all students
First come, first served—no appointments needed
Brief—up to 15 minutes
Anonymous—no information is collected and kept about you and no paperwork to be completed
Not counseling or a crisis service
Time: Monday, Tuesday, Thursday 11:00am - 12:00pm
* This service is not available during spring break week
How to Join:
Meeting ID: 921 7294 4811
Passcode: 681781
Frequently Asked Questions (FAQs)
Counseling is generally 50-minute weekly sessions with a therapist in their UCS office or virtually and focuses on one to two goals that you'd like to work towards for several weeks.  Counseling can also be group sessions offered weekly at a UCS location or virtually where a UCS therapist facilitates and all members work toward specific goals.  Let's Talk, Hawks! is more informal and is intended to be more of a consultation—a way to problem solve or get answers to specific questions when needed.
Conversations with Let's Talk, Hawks! therapists are confidential, meaning the therapists will not share what you talked about with others with a few exceptions.  If you disclose immediate threat of harm to yourself or others, the therapist may need to share information to keep you or others safe.  For example, if you say you are going to complete suicide or know of a child or elder adult who is being abused or neglected, the therapist may need to talk with others to help keep you or them safe.
Yes!  We encourage you to stop by for suggestions and resources to help the student of concern.  If you are interested in your own counseling, please consider the Employee Assistance Program.
Let's Talk, Hawks! is modeled after the Let's Talk program at Cornell University.  We appreciate our Cornell colleagues' work in creating the name and concept of the program that we have been able to adapt for use on our campus.