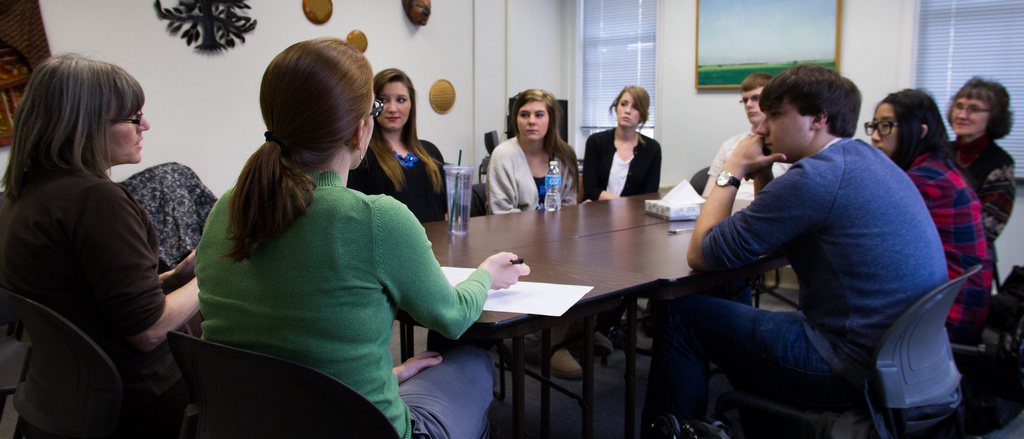 The Student Advisory Board (SAB) consists of 20-24 undergraduate and graduate students from the University of Iowa who will use their experiences as students to inform and contribute to key initiatives at University Counseling Service (UCS).
This group will meet approximately twice per month (once in person and once virtually) and there will be a half day retreat in mid-September.  We are looking to work with students who are passionate about sharing their voices around campus mental health and enjoy working collaboratively to decrease the stigma often associated with seeking mental health support.
2023 Dates to remember:
Saturday, September 23rd, 9 am – noon @ the IMU (Iowa Memorial Union): SAB orientation retreat
Wednesday, October 4th: Fresh Check Day
Meetings will be held on the 1st and 3rd Thursdays of each month at 4 pm.
Why Join SAB
The SAB assists UCS staff in exploring the best ways to:
Engage with UI (University of Iowa) students
Improve mental health services on campus
Advertise UCS services to better connect with UI students
Enrich UCS's work in outreach and prevention programming
Contribute to the facilitation of outreach programs such as Fresh Check Day
Reduce the stigma of mental health treatment
Reach under-served UI populations
Members of the UCS Student Advisory Board are the UCS student faces and voices on campus.  We look to members of SAB to assist in developing and maintaining relationships across campus.  SAB members are key partners to UCS staff and mental health and wellness on campus.
Past initiatives include:
Creating content for the UCS Instagram page.
Collaborating with the International Student Advisory Board to develop a mental health fair for International Students.
Engaging with the Suicide Prevention Task Force which focuses on decreasing the risk of suicide on campus.
---
For more information, contact Heidi Schmitt, LISW at heidi-r-reynolds@uiowa.edu.