Tippie's embedded therapist provides support through confidential clinical services, faculty and staff consultation, educational and supportive outreach, and prevention programming, all in service of student well-being and success.
An embedded therapist works within a community and has specialized knowledge about the community being served. Kati Schneider, LISW, is a licensed clinical social worker who is dedicated to understanding the specific and unique needs of business students at the University of Iowa and is committed to fostering positive mental health among our Tippie community. She is a generalist who enjoys working with a broad range of presenting concerns.
How can I schedule an appointment?
Tippie students can schedule an appointment by e-mailing Kati directly (kati-schneider@uiowa.edu) or by calling the UCS front desk at 319-335-7294. If you call the UCS front desk, clarify whether you would like to be scheduled with Kati or any available therapist.
Clinical services
Brief individual therapy - approximately 4-10 individual sessions to focus on specific concerns, goals, and building skills
Consultation Appointments - collaboration with therapist and client to explore needs and develop goals  
One time appointment to problem solve a specific and present concern
Case management - assistance with accessing on and off campus resources
Group Therapy - meet with other clients/students to discuss concerns together with support of a therapist  
Currently enrolled Tippie students are eligible for clinical services with the embedded therapist. The UCS website provides more details about clinical eligibility.
Psychoeducation and consultation
In addition to individual therapy, as an Embedded Therapist, Kati focuses on reducing stigma of mental health by delivering skills-based workshops, presentations, and programming to support overall emotional and mental wellness; she is available to present to student organizations and classes. Kati is also a resource available to faculty and staff to consult with on specific concerns related to a student's emotional and mental health.

Mental health programming can be tailored to specific concerns and needs. Potential topics include self-care, stress management, managing anxiety and depression, team work, communication, leadership, and accessing University Counseling Services. Complete and submit our online form to request a mental health outreach program.
Group and support therapy
Each semester a variety of processing and support groups are offered through UCS. Topics range from anxiety, ADHD, interpersonal, eating & body concerns, depression, chronic health, grief, and substance use. For more information on groups visit Group Therapy - University Counseling Service.
Prior to your first appointment, you will be asked to fill out some forms providing information about yourself and your concerns. During your appointment, the therapist will speak with you for about 50 minutes to learn more about your concerns, relevant history, and goals. Then you will have a collaborative discussion about what would be helpful next.
If you are experiencing an emergency or crisis, call 911 or contact:
GuideLink Center | Adult Mental Health and Substance Use Services: 319-688-8000
CommUnity: 1-855-581-8111
UIHC Emergency Treatment Center: 319-356-2233
UCS at 319-335-7294 between 8:00 a.m. and 5:00 p.m. to request a quick access or same-day appointment.
UI Support & Crisis Line - We're here for you any time, via chat, phone, or text. In partnership with CommUnity Crisis Services in Iowa City, the University of Iowa provides around-the-clock mental health crisis and support for all students.
I am worried about a friend, classmate, student, family member, etc. How might I support them?
Below are ways you can support someone about whom you have concern. You can also schedule a consultation with the embedded therapist to talk further.
The major way to support a troubled student is to listen and try to be nonjudgmental.
Just being present even when there is silence is also helpful.
You want to convey that you care, and you are willing to listen.
You want to be encouraging and hopeful but not minimizing.
If relevant, you can share similar experiences or feelings but do not take the spotlight.
Avoid promising total secrecy in case you need to reveal something to keep the student safe but be reassuring that you will respect the student's privacy.
Be clear that there are limits to your support and professional help is available.
Normalize help-seeking behavior.
If you are concerned whether the student is thinking about harming themself, ask directly.
Follow up and find out how the student is doing.
Additionally, students, faculty and staff can access training through the Kognito suicide prevention program, which is an online, interactive role-play simulation that builds awareness, knowledge, and skills about mental health and suicide prevention.
I'm feeling stressed. What are some resources I can try at home to cope with stress?
The UCS has self-paced resources available on their website and self-help articles.
Some other things that are helpful:
Cultivate self-compassion. Notice how you are talking to yourself, and try to talk to yourself with the same kindness and care you would your dearest friend.
Make time for social connection. This could be talking with a supportive friend/family member, volunteering or participating in a student organization, introducing yourself to a classmate, etc.
Try to incorporate things you enjoy into your routine.
Get enough sleep (a challenge for many, and it very much matters). The Refresh program through Student Wellness is a great resource if you are wanting to improve your sleep.
If the stress you are experiencing is predictable, consider whether it is possible to change the situation or change your reaction. Examples include:

Change the situation

Avoid the stressor (e.g., by rearranging your schedule or surroundings, saying "no," etc.)
Alter the stressor (e.g., by asking others to change their behavior, communicating your needs, etc.)

Change your reaction

Adapt to the stressor (e.g., by adjusting your expectations, reframing the issue, etc.)
Accept that which you cannot change (e.g., acknowledging what is uncontrollable, talking with someone who is understanding, etc.)

Seek out help when you need it!
I am a faculty or staff member who is concerned about a student. How might the embedded therapist help me?
The embedded therapist is available for consultation with faculty and staff seeking guidance on how to support a student. If you have information you feel is important to share with the embedded therapist, you are encouraged to consult with the understanding that what you share can be shared with the student as well. Examples of when consultation can be helpful include:
You are alarmed by a student's behavior or words (or example, if a student is feeling very sad or anxious or threatens to hurt themself or someone else)
When a student has not been attending class due to low mood or personal problems
When a student seems to be having a difficult time in their personal life
When a student demonstrates a drastic change in behavior
When you have read something in an assignment or observed something in class that raises your concern about a student's wellbeing.
Depending on your needs, consultation can help you gain clarity on the situation and how you can personally respond or intervene, provide on- and off-campus resources, learn how to make a referral if appropriate, or clarify your own feelings about the student/situation and consider the ways you can be most effective. Remember the embedded therapist cannot reveal whether a student has attended or is currently attending counseling. You can access further information on helping students in emotional distress. See also the Quick Guide for Helping Students.
How do I connect a student with the Mental Health Therapist?
Staff and faculty can make referrals directly to the therapist if they have received verbal consent from a student to do so. Please note that the therapist does not make cold calls to students regarding services. Students are encouraged to contact the therapist directly if they would like to schedule an appointment or inquire about services. However, that is not always the best fit for students; if you have a student who has provided their consent, you can complete the referral form and e-mail it to kati-schneider@uiowa.edu.
Meet your counselor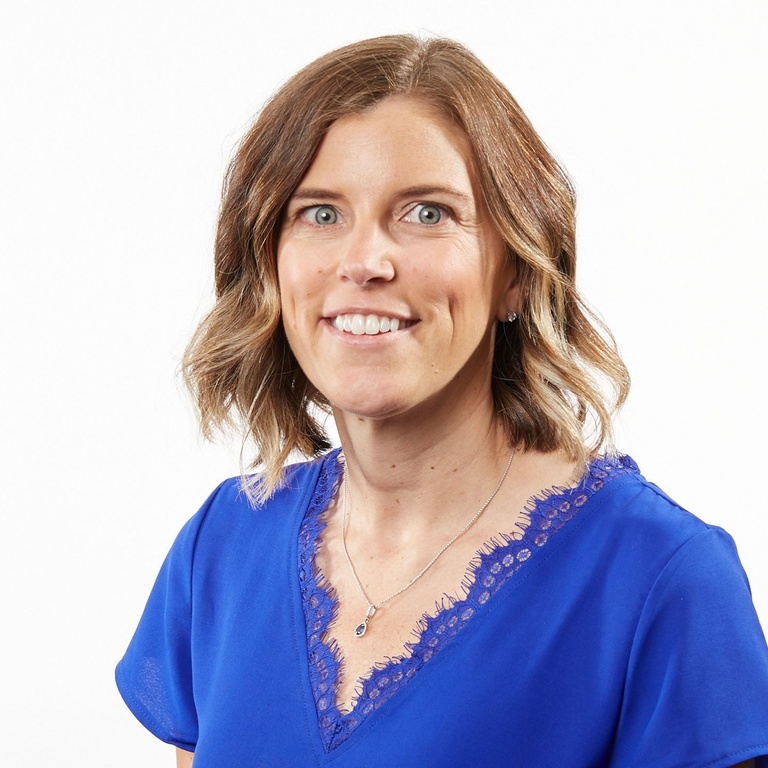 Title/Position
Embedded Staff Therapist - Tippie College of Business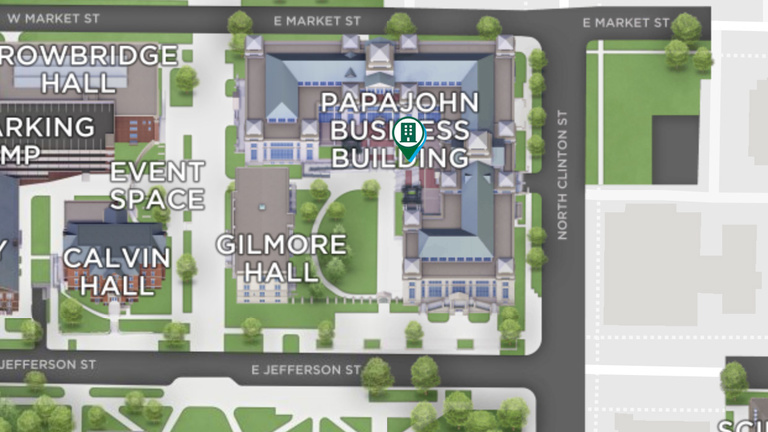 Suite C140, Pappajohn Business Building
UCS at Tippie is conveniently located in the Undergraduate Program Office (UPO) in Suite C140.