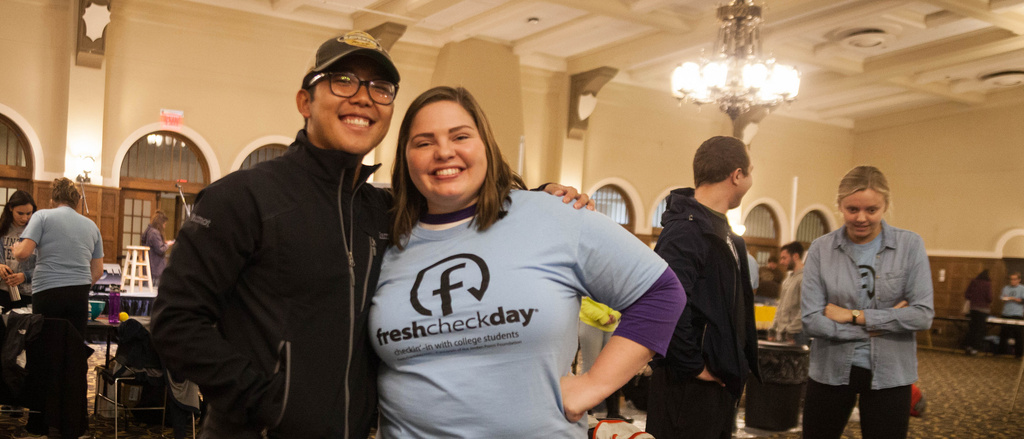 Fresh Check Day is a campus-wide mental health fair. Fresh Check Day is unique from more traditional programs around mental health in that it combines a fun, fair-like atmosphere with constructive conversation around mental health and wellness and suicide prevention. It also helps students get connected with important campus resources.
It is held in the IMU where various interactive booths are combined with music, games, prizes, food, and other giveaways. Some of the main goals are to help students understand that they are not alone in what they may be struggling with, that the University of Iowa cares about their mental health, and that there are resources available to help.
It is free and open to everyone.