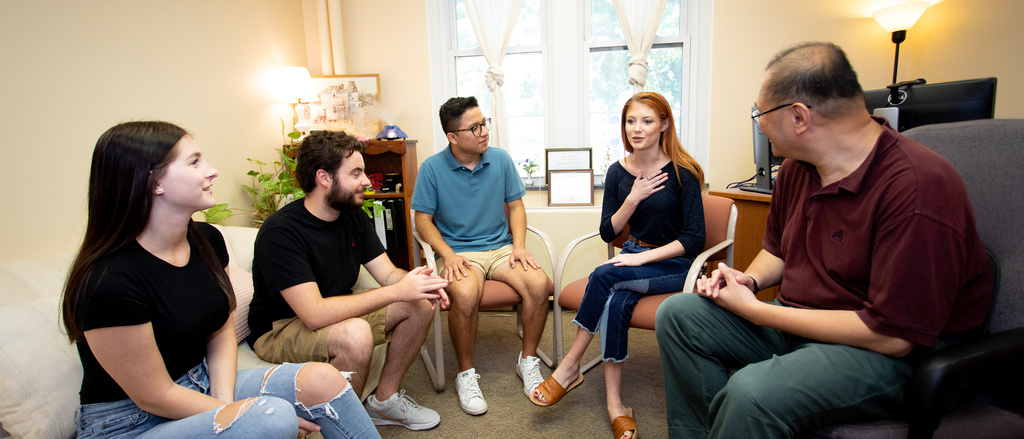 Support Groups are offered as a drop-in friendly service where students with shared identities and/or shared experiences can come together to offer each other support and build connections. These are drop-in friendly spaces.
Fall 2023 Support Groups
With University Counseling Service and Student Wellness
Description: "Success, Not Excess" provides a safe and supportive space for UI students wanting to make or considering changes in their alcohol or other drug use. The group emphasizes success in academics, relationships, mental and physical health, and other goals through abstaining or reducing alcohol and other drug use. The group operates from a "no pressure" approach by encouraging discussion of shared experiences and achieving success on campus by removing the barriers created by substance use.
Tuesdays: 4:00-5:00pm at University Counseling Service, Westlawn
Thursdays: 5:30-6:30 at the IMU Recovery Room 208
Description: The ADHD Support Group is for students with ADHD to connect and talk about resources, tips/tricks/advice about managing ADHD, and share experiences of navigating college and relationships with ADHD. All ages, races, genders, and majors are welcome as a variety of identities help students connect across diverse experiences and perspectives. Students are welcome to participate as often as they would like - weekly or only during weeks that are convenient.
Day/Time: Thursdays 1:00-2:00pm
How to Join: virtually at
https://uiowa.zoom.us/j/96789165696?pwd=aVJGU0lpeHVPanc4cUVEbFZDdXhIQT09
Meeting ID: 967 8916 5696
Passcode: 768800