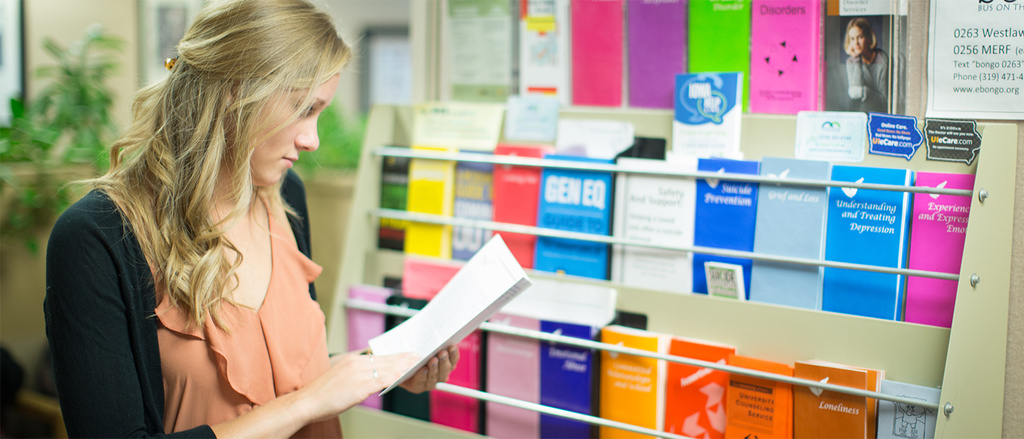 Referrals and Case Management
We offer an initial consultation appointment to discuss your concerns and determine how best to meet your needs. Due to special requirements for care, ineligibility for our services, or other reasons, your UCS counselor may decide that a referral to another agency or service provider would be most beneficial. The UCS counselor may offer you several referral options or invite you to meet with our Clinical Case Manager. The Clinical Case Manager has knowledge about the various services and agencies available on campus and within the Iowa City community. The Case Manager can offer assistance with finding referral options, talk with you about your insurance coverage benefits, offer support and guidance, help you schedule the first appointment, and follow up with you to make sure you're getting the help you need.
If you'd like to pursue open-ended or specialized mental health services on your own and plan to use your own insurance, please consider reviewing our guide to finding a therapist in the community.
In order to schedule an appointment with our Clinical Case Manager, please call 319-335-7294.